ANCIENT MAYAN STATUE HAS CODE
Its a well known fact that Mexico is holding a large amount of Mayan artifacts that are 100% proof that they were made by ancient aliens. This is one of those artifacts. Although the face is a works as a QR code, I doubt the Mayans made it for that. Its probably a mathematical equation to warn about events to come. Oh, and if you didn't know already, aliens can time travel with their ships.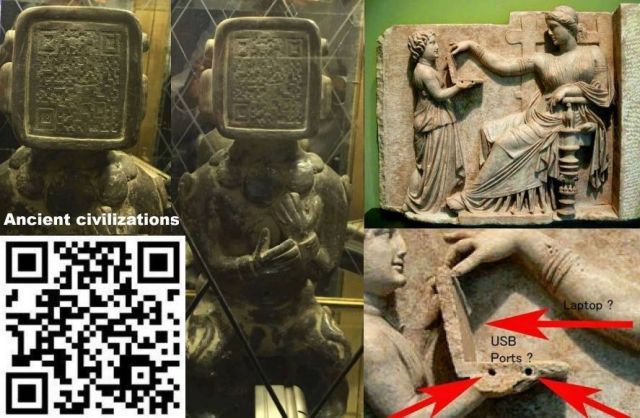 I am still trying to place the statues whereabouts. Where and when it was found, what museum its in, and has the statue been authenticated or carbon dated?
Pokračovať v čítaní: Ancient Mayan Statue Has Code – Mexican Artifacts about Aliens. VIDEOS.
Please follow and like us: