A massive blast of Arctic air will hit the Midwest and Northeast by the middle of this week, bringing temperatures to their lowest levels in years.
the National Weather Service is preparing us for the extreme cold that's forecast to roar into the U.S. next week. –USA Today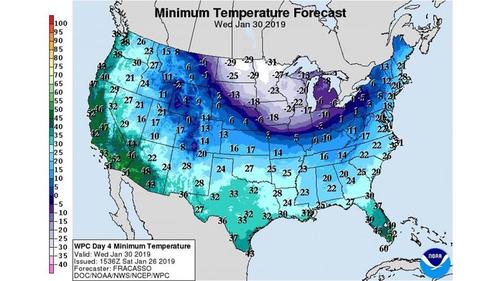 "The coldest air of the season will plunge the upper Midwest and Great Lakes into life-threatening conditions," noted the National Weather Service.
According to the National Weather Service, the hardest hit zone will stretch from Minnesota and Iowa through Michigan – including Chicago, Detroit, Des Moines, Green Bay, Milwaukee and Madison.
The Chicago Weather Service office has predicted temperatures below zero for 60 consecutive hours – from Tuesday afternoon through Thursday. "Only eight times since 1872 has Chicago recorded subzero highs on at least two consecutive days, the most recent being early February 1996," it announced.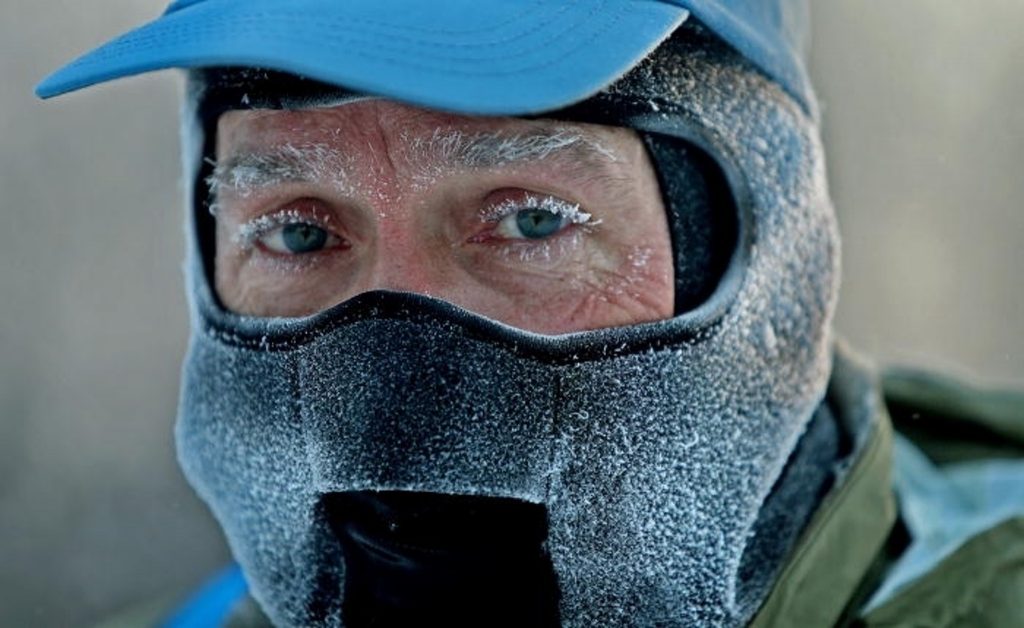 Milwaukee and Madison also face bone-chilling cold. In its forecast discussion for the region, the Weather Service wrote that the danger of the predicted temperatures "can't be overstated," noting they will be 30 to 40 degrees below normal. "For January, that's incredible," it said. –WaPo
All of Wisconsin and Minnesota, along with much of northern Illinois is expected to remain below zero on Wednesday.
@NWSChicago
There's no mild way of saying it. Brutal cold is coming.
While forecast specifics will be further refined, the frigid cold with wind will provide very low wind chills. It's forecast as the prolonged coldest in at least 5 years, but potentially much longer
SOURCE: https://themindunleashed.com/2019/01/polar-vortex-midwest.html?fbclid=IwAR1WEPRTOZjROrFLXaRrGoKBgNwnaD1R5hMDIAIMoDB1HyFBibxEENL7Iwk
The Eclipse of the Moon and Apocalyptic sound. 21.january 2019.