The gate is in the mountains. It is clearly visible on satellite images.
A little further lies an object that is very similar to the ice-covered "flying saucer".
The discovery includes Joseph Skipper, a well-known virtual archaeologist from the United States. It usually "discovers" Mars and the Moon-viewing images delivered to spacecraft and published on the official site of NASA and other space agencies. That's how surprising it is, which sharply detracts from traditional ideas.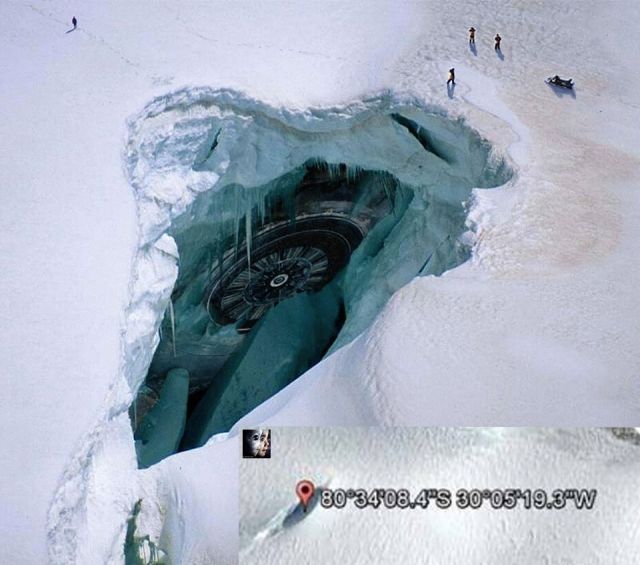 In the collector's collection there are things that resemble the bones and skulls of humanoids and which (with a bit of exaggeration) can be considered as their remains.
Pokračovať v čítaní: Is the gate to underground world in Antarctida?
Please follow and like us: