10.8.2019 at 8:25 pm I wanted to take a picture of the red sky. For about two seconds the light came on in the clouds and then I managed to take only this. After a few seconds there was a hole in the cloud. Did you register it? Please, is there any logical explanation for this phenomenon?
author photo: Roman Munzar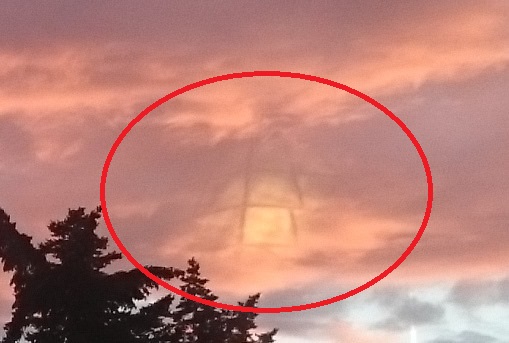 Pokračovať v čítaní: A mysterious glass pyramid photographed in the sky in the Czech Republic.
Please follow and like us: