COULD IT BE THAT THE HIEROGLYPHS LEFT BEHIND BY THIS MYSTERIOUS CULTURE DETAILED A HISTORY OF VISITORS FROM ANOTHER PLANET? AND THE STORY OF AN ADVANCED ALIEN RACE ASSISTING PEOPLE ON EARTH, THOUSANDS OF YEARS AGO? IF THIS IS TRUE, THIS COULD ABSOLUTELY CHANGE AND ALTER EVERYTHING WE BELIEVE ABOUT THE HUMAN RACE.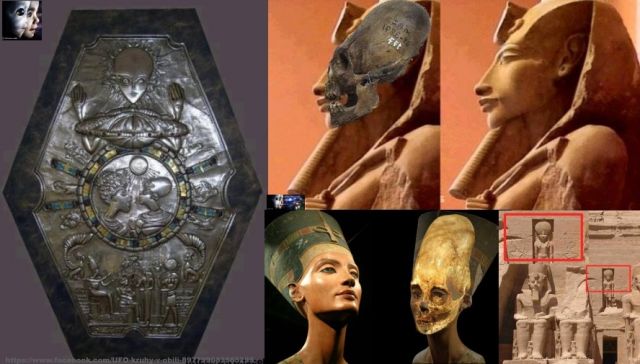 FROM STORIES OF VISITATION BURIED WITHIN ANCIENT TEXTS TO EVIDENCE THAT EGYPTIAN STRUCTURES DID NOT BEGIN ON EARTH, TONIGHT, WE REVEAL THE INCREDIBLE TALE OF STRANGE BEINGS BEHIND ONE OF THE MOS ADVANCED CIVILIZATIONS IN HUMAN EXISTENCE.
JOIN US, AS THE ALIEN HISTORY OF THE EGYPTIAN GODS IS UNSEALED.
A GLOBAL EFFORT HAS BEGUN.
SECRET FILES HIDDEN FROM THE PUBLIC FOR DECADES DETAILING EVERY UFO ACCOUNT ARE NOW AVAILABLE TO THE PUBLIC.
WE ARE ABOUT TO UNCOVER THE TRUTH BEHIND THESE CLASSIFIED DOCUMENTS.
Pokračovať v čítaní: An ancient Egypt Pharaohs were the Extraterrestrials – Part 1
Please follow and like us: