The Bible in Genisis 6:4 calls:
" There were giants in the earth in those days; and also after that, when the sons of God came in unto the daughters of men, and they bare children to them, the same became mighty men which were Titans.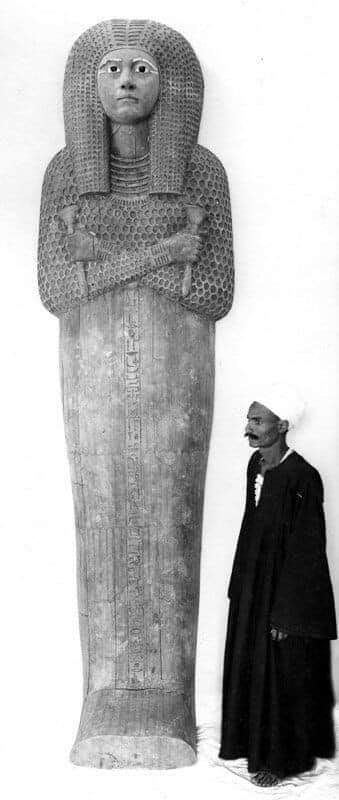 The giants really on lived Earth? Anunnaki were Titans!
The most famous giant was, of course, Goliath, but with its mere 3.35 m was a dwarf among the other adjacent giants, including the 4,8 m high King Oga of Bashan. Such an exotic idea of the giant giants certainly adds to the biblical reading of the attraction: however, if the Jewish text is to be accepted as something more than a mere fantasy, it must be supported by references to groups of ancient giants in the history of other cultures around the world. And apparently it is.
The giants wandering on earth in ancient times, as the famous Bible passages tell us about it? If we believe the Bible books that follow Genesis, giant gangs still inhabited most of the Middle East territory, even at the time the Israelites arrived in the Promised Land. In the Old Testament, we are informed of the numerous subsequent battles between the Israelites and certain tribes of the giants called Enakim, Zuzim, Zamzomi, Emim, Horej and Refajci.
The Bible in Genisis 6:4 calls these creatures :men of renown" ,
" There were giants in the earth in those days; and also after that, when the sons of God came in unto the daughters of men, and they bare children to them, the same became mighty men which were of old men of renown. "